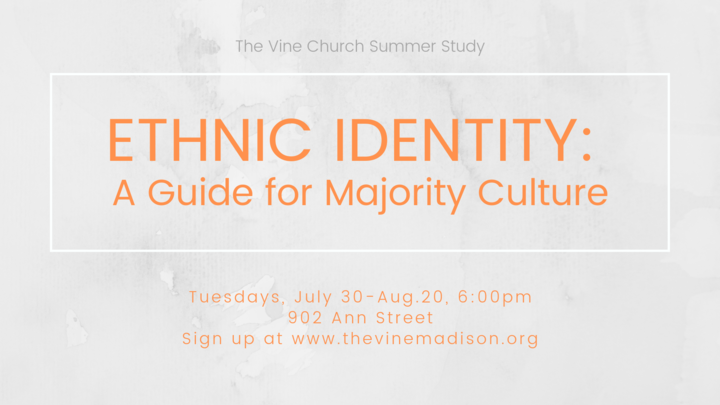 Ethnic Identity: A Guide for Majority Culture
July 30 - August 20, 2019
Free
Dates & Times
Jul 30 - Aug 20, 2019

6:00pm - 7:00pm
About Ethnic Identity: A Guide for Majority Culture
Led by Eric and Brittany Pederson, this class will read and discuss Being White: Finding Our Place in a Multiethnic World by Paula Harris.
What does it mean to be white? Perhaps you aware of racial inequality but have wondered, So what do I do?. Being White presents a Christian model of what it means to be white, wrestling with issues of history, power, identity, culture, reconciliation, relationship and community. Discover here a vision for just communities where whites can partner with and empower those of other ethnicities. Participants will do Bible studies in addition to book reading and discussion.
Childcare is $5 per family/weekly.
Potluck dinner the first week, each week following, dinner is provided for kids and adults.